Judging panel
Annabel Barratt, Senior Manager of Social Purpose, ITV
Emma Betts, National Charities Partnerships Manager, Asda Tickled Pink & BBC Children in Need
Andy Bird, Leadership Coach & Mentor
Jane Darvill-Evans, MD, Sakura Leadership
Simon Gillespie, CEO, British Heart Foundation
Rodney Gollo, Head of Risk, Bupa Asia
Timothy Parry, Director of Communications, Brand & Corporate Partnerships, Alzheimer's Research UK
Greg Sage, Deputy Director of Corporate Affairs and ESG, Royal Mail Plc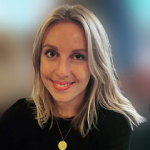 Annabel Barratt, Senior Manager of Social Purpose, ITV
Annabel is Senior Manager of Social Purpose for ITV, a division of the broadcaster which considers how best to use its platform to shape culture for good. Their initiatives include Britain Get Talking, the most recognised mental health campaign in the UK; a partnership with ITV2 and CALM; Eat Them To Defeat Them, a campaign encouraging children to eat more vegetables; and Soccer Aid which this year raised a record breaking £13 million. Annabel has over 8 years experience in advertising, strategy consulting and social purpose, across clients including Google, MINI, Boots, The Wall Street Journal, Lego and American Express.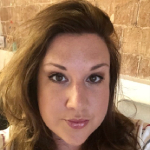 Emma Betts, National Charities Partnerships Manager, Asda Tickled Pink & BBC Children in Need
Having spent nearly 15 years honing her skills as an award winning Corporate Social Responsibility ESG professional; creating, developing and delivering a range of high value dynamic national community investment and charity partnership programmes for three top UK retailers. From managing corporate foundations, to charity of the Year campaigns and long term fundraising partnerships (up to £11m per annum). Emma is passionate about developing transformational socially impactful programmes and enabling organisations to reach their potential through delivering high performing and high value partnerships. In her current role at Asda Emma is focussed on raising vital funds for breast cancer charities: Breast Cancer Now and CoppaFeel! and through engaging, disruptive, compelling and consistent breast check awareness campaigning; to change behaviour and increase the early diagnosis rates of breast cancer in the UK.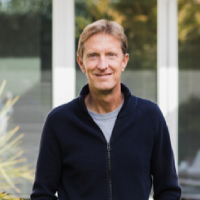 Andy Bird, Leadership Coach & Mentor
Andy Bird is an executive coach who provides support, challenge and guidance for people looking to flourish and succeed as leaders. He works with his clients in a spirit of close partnership, helping them think through the many challenges they face in their business activities and relationships. More fundamentally, he supports people as they craft their own distinctive leadership approach based on their core values, passions and talents. Andy combines an open, engaging manner with over 35 years of commercial, consultancy and leadership experience. This blend enables him to support individuals with both what they need to do in their roles, as well as who they aspire to be as leaders. He provides executive coaching and learning programmes for a diverse range of start ups, agencies, charities and blue-chip corporates. He is qualified with an MSc in Coaching & Behavioural Change from Henley Business School and is accredited as a Master Executive Coach by the Association for Professional Executive Coaching and Supervision (APECS).
Jane Darvill-Evans, MD, Sakura Leadership
Jane Darvill-Evans is the MD of Sakura Leadership, providing coaching and leadership solutions. Jane has worked with and coached a number of charities throughout her career, including a secondment to Oxfam's International Directorate and executive coaching for Save the Children and On Purpose. Jane has worked for McKinsey & Company, Accenture, BP and Astellas and is an expert in effective communications, leadership development, change management, and organisation design. Jane holds an MBA from Cranfield, a Masters in Executive Coaching from Ashridge and is a certified Executive Coach. Sakura Leadership is a company that is dedicated to enhancing performance through creating effective leadership. Sakura is Japanese for cherry blossom, and the concept of growing as both individuals and organisations is central to its purpose.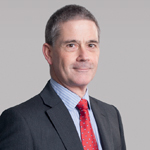 Simon Gillespie, CEO, British Heart Foundation
Simon retired as CEO of the British Heart Foundation at the end of 2019, at the end of a career that included 23 years in the Royal Navy, two senior roles in Government regulators, and also Chief Executive of the MS Society. He was awarded the OBE in 2019 for services to 'patients and medical research' and was UK CEO of the year in 2018 and 2019. In 'retirement', he is continuing a number of his trustee roles. He has recently become a Special Constable for Cheshire Police and a specialist advisor on non-communicable diseases for the World Health Organisation. Later this year, he will join the board of an NHS Trust in north west England.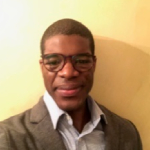 Rodney Gollo, Head of Risk, Bupa Asia
Rodney Gollo is Head of Risk for Bupa Bupa Asia, a division of the international healthcare company Bupa. Rodney specialises in emerging and frontier markets and has international experience working in healthcare, insurance, consultancy and with social enterprises. He has a particular interest in environmental, social and governance (ESG), blended finance, impact investing and the megatrends shaping the global economy, businesses and societies. He is a member of Top Tier Impact, an ecosystem of investors, entrepreneurs and professionals focused on solving the critical issues of our time.
Timothy Parry, Director of Communications, Brand & Corporate Partnerships, Alzheimer's Research UK
Tim has overseen the growth of Alzheimer's Research UK's communications, campaigns and branding since establishing its press office in 2008. The charity is now the trusted leading voice on dementia science in the UK media thanks to its award-winning team. He is responsible for Alzheimer's Research UK's media, health information and science communications functions, as well as its digital and social media work and branding. Tim has 20 years' experience in PR and corporate communications across the public, corporate and voluntary sectors.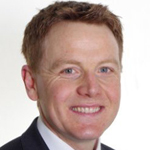 Greg Sage, Deputy Director of Corporate Affairs and ESG, Royal Mail Plc
Greg Sage is Deputy Director of Corporate Affairs and ESG at Royal Mail Plc where his responsibilities include leading on the company's ESG strategy. Prior to joining Royal Mail in February 2022, he spent over six years as Corporate Affairs Director at Greene King, Greg also spent 13 years at Tesco Plc where he held a variety of corporate affairs roles, including most recently as UK Community Director, with responsibility for the UK's community and charity programmes. Starting his working life as a journalist on local newspapers, Greg has also worked in a variety of communications roles at Hearst Magazines, Express Newspapers, Sainsbury's and IPC media.