Judging panel
Sue Brooks, CEO, Imagine
Charlene Cranny, Communications and Campaigns Director, UKSIF
Simon Gillespie, CEO, British Heart Foundation
Paul Glazier, Head of Corporate Partnerships, Alzheimer's Research UK
Jo Goddard, Sustainability Consultant and Director, Green and Good Consulting
Rodney Gollo, Head of Financial & Insurance Risk, Bupa LM
Tracey Groves, CEO and Founder, Intelligent Ethics
Helen Wickham, Head of Sustainable Business and Reporting, Berkeley Group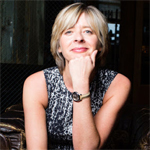 Sue Brooks, CEO, Imagine
Sue is CEO & co-founder of the IMAGINE Collaborative Community, an experiment in open collaboration involving over 30 global organisations. The aim of the Community is to help leaders & their organisations leap frog forward & be future-fit for the Digital Age, developing a platform for innovation, experimentation & change.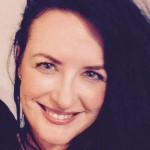 Charlene Cranny, Communications and Campaigns Director, UKSIF
Charlene joined UKSIF in September 2013 as Programme Manager of the Analyst Programme with responsibility for catalysing debate on emerging environmental, social and governance issues and assisting members to develop their practice. Charlene is also responsible for UKSIF's general campaigns and communications. Before UKSIF, Charlene worked on cause and policy-led campaigns and marketing for charities, think-tanks and campaign groups such as Centre for London, IPPR and 38 Degrees. Charlene has a degree in Politics and Philosophy from the University of York.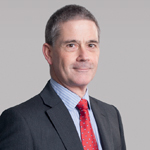 Simon Gillespie, CEO, British Heart Foundation
Simon retired as Chief Executive of the British Heart Foundation at the end of 2019, at the end of a career that included 23 years in the Royal Navy, two senior roles in Government regulators, and also Chief Executive of the MS Society. He was awarded the OBE in 2019 for services to 'patients and medical research' and was UK CEO of the year in 2018 and 2019. In 'retirement', he is continuing a number of his trustee roles. He has recently become a Special Constable for Cheshire Police and a specialist advisor on non-communicable diseases for the World Health Organisation. Later this year, he will join the board of an NHS Trust in north west England.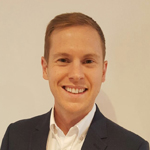 Paul Glazier, Head of Corporate Partnerships, Alzheimer's Research UK
Paul Glazier is Head of Corporate Partnerships at Alzheimer's Research UK and has over 12 years' experience working in Corporate Fundraising. He has previously worked at Macmillan Cancer Support, Breakthrough Breast Cancer (now called Breast Cancer now) and Cancer Research UK. During this time, Paul has developed sector leading partnerships with some of the largest companies in the UK through innovation, commercial understanding and a passion for improving the lives of people affected by Dementia and Cancer.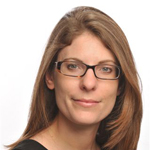 Jo Goddard, Sustainability Consultant and Director, Green and Good Consulting
Jo Goddard is the founder and lead consultant of Green & Good Consulting, a sustainability consultancy working with major global organisations. Jo has over 10 years of sustainability experience having led teams and delivered programmes at Aviva, Old Mutual and Barclays. Her current clients include Sky, The City of London Corporation and Lloyds of London. As well as broad sustainability in business expertise, she has a deep knowledge of human rights and environmental issues and has sat on the UK Equality and Human Rights Commission Working Group for Business and Human Rights and at UN forums on human rights and environment issues. She has a Masters in Environmental Assessment and Management from the University of Brighton and is a Prince 2 Practitioner. She is a Board Advisory Panel member for Heart of the City.
Rodney Gollo, Head of Financial & Insurance Risk, Bupa LM
Rodney Gollo is Head of Financial and Insurance Risk for Bupa Global and UK, a division of the international healthcare company Bupa. Gollo specialises in emerging and frontier markets and has international experience working in healthcare, insurance, consultancy and with social enterprises. He has a particular interest in environmental, social and governance (ESG), impact investing and the megatrends shaping the global economy, businesses and societies. He holds an undergraduate in Economics and Politics from the University of Sheffield, a postgraduate in Management and Regulation of Risk from the London School of Economics and Political Science (LSE), and a qualification in Risk Management in Financial Services from the Institute of Risk Management (IRM).
Tracey Groves, CEO and founder, Intelligent Ethics
As the Founder and CEO of her own advisory business, Intelligent Ethics, Tracey is passionate about how developing Leaders define and embrace what 'doing the right thing' means to them using behaviours, culture and trustworthiness as critical levers for change and placing customers at the heart of doing sustainable and responsible business. Through her work she enables leaders of organisations to unlock high performance and business integrity by designing and delivering leadership development programmes, enhanced risk-based corporate governance frameworks and cultural assessment reviews with business ethics, trust, behaviours, corporate purpose and values at their heart.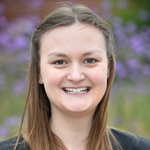 Helen Wickham, Head of Sustainable Business and Reporting, Berkeley Group
Helen Wickham is Head of Sustainable Business and Reporting at the Berkeley Group; one of Britain's most successful and sustainable developers. With over 10 years' experience at Berkeley, Helen is responsible for identifying environmental, social and governance (ESG) topics of material importance to the business and key stakeholders. Helen then works with the Berkeley Group's senior management team, operating companies and supply chain to implement initiatives that deliver positive change. This has included introducing an approach to being carbon positive, with a zero waste strategy currently under development. Another key element of Helen's role is to communicate performance through mainstream reporting and ESG benchmarks.