Speakers
Chairman:
Professor Paul Palmer, Professor of Voluntary Sector Management and Associate Dean for Ethics, Sustainability and Engagement, Cass Centre for Charity Effectiveness
Paul is Professor of Voluntary Sector Management, and Associate Dean for Ethics, Sustainability and Engagement. He has extensive knowledge of charity financial, management and Governance issues. Read more...
Co-Chair:
Lynne Berry, OBE
Lynne Berry, OBE, is chair of Breast Cancer Now, deputy chair of the Canal and River Trust (formerly British Waterways), Vice Chair of Cumberland Lodge, a trustee of Pro Bono Economics and a visiting Professor at Cass Business School, City University. She was until recently Chair of the Commission on the Voluntary Sector and Ageing, and has advised many voluntary organisations and various government departments on risk and regulation, the management of change, and public engagement. Read more...
Speakers: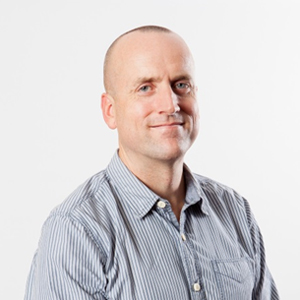 Stuart Beaver, Director of Partnership & Community Programmes, Lloyds Banking GroupStuart is the Director of Partnership & Community Programmes at Lloyds Banking Group. He is accountable for the design and delivery of customer, stakeholder and internal engagement programmes that drive brand sentiment, deliver measureable social-economic outcomes, and demonstrate the Group's purpose; to 'Help Britain Prosper'. Read more...
Lindsey Crompton, Head of UK Community, Tesco National Charity Partnership
Lindsey joined Tesco as Head of UK Community in March 2013, leading all national community programmes, including the National Charity Partnership, Neighbourhood Food Collection, the Bags of Help scheme and work around surplus food donations. Previously, Lindsey was Corporate Responsibility Manager at British Gas, managing implementation and measurement of their corporate community partnerships and engaging the British Gas network of employees in a variety of community activities. Read more...
Clémence Francelle, CSR and Foundation Officer, BNP Paribas (Suisse)
Clemence has been working for 2 years as a project officer on Corporate Social Responsibility and Corporate Philanthropy for BNP Paribas in Swizerland, after a short stay with the central CSR Function at Group level in Paris. She has a background mainly focused on CSR and Communications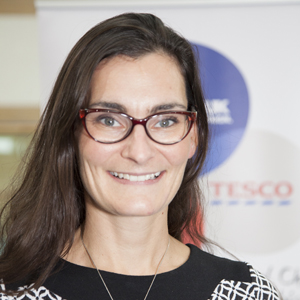 Jenna Hall, Programme Director, Tesco National Charity Partnership
Jenna Hall has been Programme Director for the Tesco National Charity Partnership since shortly before its launch in January 2015. Previously, Jenna worked as Head of Children and Young People at the British Heart Foundation. Read more...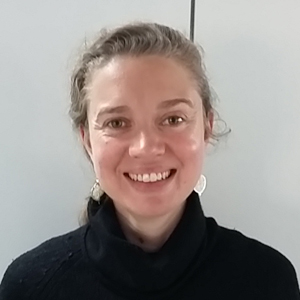 Rebecca Hastings, Head of Corporate Partnerships, MIND
Rebecca is the Head of Corporate Partnerships at Mind. She has a background in consultancy, CSR and corporate fundraising, with a focus on strategic partnerships. More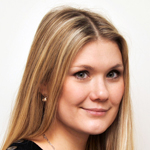 Vanya Harris, Executive Director, Corporate Social Responsibility, XL Catlin
Vanya joined Catlin in 2008 with responsibility for developing a CSR function for the business. Over the years she has grown the CSR function from a small charitable donation based programme to a Global CSR Programme widely recognised as an example of best practice both within and outside of its market. Read more...


David Picton, Chief Sustainability Officer, Carillion
As Carillion's Chief Sustainability Officer (CSO), David develops and delivers its Sustainability 2020 programme across UK and international markets. Integrating responsible business operations with its core strategy, Carillion's award-winning sustainability approach delivers six positive outcomes – benefitting society, the environment and profitable business growth. Read more...
Greg Sage, Communications Director, Greene King
Greg is the Communications Director at Greene King plc, the UK's leading pub company and brewer. Greene King operates 3,100 pubs, restaurants and hotels, employing 44,000 people, with brands including Hungry Horse, Chef & Brewer, Loch Fyne and Flaming Grill. Greg leads internal and external communications and has responsibility for the company's Corporate Social Responsibility strategy. Read more...
Ian Stevens, Suicide Prevention Manager, Network Rail
Ian has worked in the rail industry since leaving university in 1986 with a BA Hons degree in geography and Masters degree in computer programming. He is a seasoned frontline operator with experience in station and train crew management, health and safety and construction management. In September 2012 he became the lead for the rail industry's suicide prevention programme. Read more...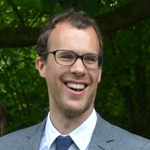 James Sutton, Business Development Strategist, Raleigh International
Raleigh International is a sustainable development charity that exists to create lasting change through youth. James has worked at Raleigh International as Business Development Strategist since January 2015, although previously he volunteered with Raleigh in Costa Rica and Nicaragua in 2002. Read more...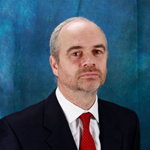 Nick Wright, Managing Director, Global / EMEA Community Affairs, UBS
Nick joined UBS (then Swiss Bank Corporation, now incorporated into UBS) as a Fixed Income Derivatives Trader in 1989, having previously worked for Chemical Bank for three years joining them from University and graduating through their internal MBA programme. Whilst in Fixed Income Nick, worked in marketing, ran a number of trading books, including in New York and Tokyo before successively establishing, running and having overall responsibility for the development and management of two trading operations / teams. Read more...
Panellists: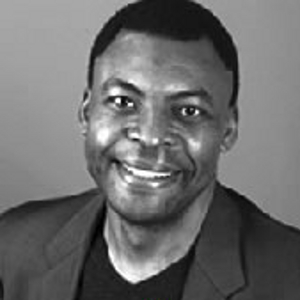 Manny Amadi, CEO, C&E Advisory
Labelled a 'responsible business guru' by The Guardian newspaper, and termed a 'corporate raider' by Third Sector magazine, Manny is a trusted adviser to some of the world's foremost companies and NGOs, Trusts & Foundations (T&Fs), and high impact philanthropists. He has been a consultancy leader for over a dozen years, following his earlier careers in the corporate and non-profit sectors. Read more...
Ed Gillespie, Corporate Partnerships Manager, Oxfam
Ed is Corporate Partnerships Manager at Oxfam and is responsible for building long-term strategic partnerships between Oxfam and the private sector that are mutually beneficial, have real lasting social impact and support our work to fight poverty. Read more...
Vicky Mirfin, Director and CEO, Heart of the City
Vicky joined Heart of the City in April 2016. She leads on the charity's strategy, growth and implementation of policies laid down by the Board of Trustees. Vicky has been seconded to Heart of the City from Lloyd's of London where she is the Head of Global Corporate Social Responsibility with responsibility for Lloyd's wide-ranging programmes, including Lloyd's three charitable foundations and award-winning community involvement initiative. Read more...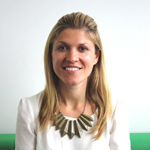 Emily Shelford, Head of Partnerships Management, Macmillan Cancer Support
Emily is Head of Partnerships Management at Macmillan Cancer Support. She leads a team of relationship managers who maximise the potential of a portfolio of partnerships which bring in over £10m per annum. With a decade working in corporate partnerships, she has a wealth of experience shaping employee engagement, commercial and service led strategies. Read more...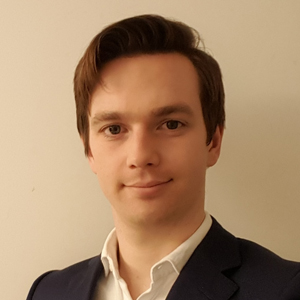 Ciarán O'Carroll, Brand Marketing Manager, ActionAid UK
Ciarán is responsible for building strategic brand partnerships at ActionAid UK - a leading international charity that works with the poorest women and girls to change their lives for good. Read more...
Ashley Sweetland, Director, Global Director, Internal Communications & Campaigns at IHG
Ashley is Global Director, Internal Communications & Campaigns at IHG, one of the world's leading hotel companies, having joined the business in January 2017. This follows five years at CBRE, the world's largest real estate and investment firm, where he had responsibility for CBRE's responsible business and internal communications programmes across EMEA. Read more...
For speaker enquiries:
Sonia Soteriou
Group Projects Manager
T: +44 (0)20 7562 2417
E: sonia.soteriou@perspectivepublishing.com