Judging panel 2021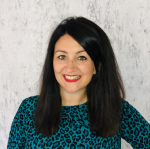 Katie Buchanan, Head of Sustainability, Virgin Media
Bio coming soon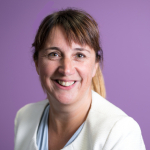 Laura Chappell, Chief Executive Officer, Brunel Pension Partnership
Laura's primary focus is on ensuring Brunel achieves its objectives as a fund manager and asset owner. Within that remit, she also wants to see companies improve their sustainability, embedding it in their culture and their broader strategy, so that long-term profitability goes hand-in-hand with being a force for good in the world. She has over 25 years' experience within asset management. The majority of this has been within institutional fund management, most notably eight years at Barclays Global Investors (now BlackRock), and subsequently at M&G, Schroders and Brewin Dolphin. Laura graduated from Exeter University with a BSc in Biology with Chemistry. Laura's ambition is to see Brunel set a pioneering example in responsible and sustainable investing, so that it can challenge the broader fund management industry to place sustainability at the heart of investing.
Sebastiaan Van Dort, Associate Director & Head of Energy, BSI
Sebastiaan has over 15 years of experience within the low carbon industry, working on key policies and initiatives such as the Energy Company Obligation, The Green Deal, Warm Home Discount and the Smart Meter roll-out, collaborating with government and regulators to deliver these policies. His career includes senior positions at British Gas, OVO Energy, EDF Energy and VINCI Construction as well as working with rapidly growing start-ups in the low carbon industry. He is currently the Associate Director of Energy with the British Standards Institution and engages with key stakeholders from government, industry and NGOs to define BSI's strategy for market-driven best-practice solutions on a range of topics and initiatives including; enabling the transition to Net-Zero, supporting and accelerating the decarbonisation of transport, and supporting and enabling innovation in energy.